Retail prices for iPhones are rising every year with virtually no end in sight. While that may sound like bad news for anyone on a budget, it's still possible to find a cheap iPhone you'll love without breaking the bank.
Express Iphone is here to show you how you can save a ton of money by picking up a gently Iphone at a fraction of what it would cost brand new. This way you don't have to take out a second mortgage and get to keep your kidneys in the process. Sounds like a win-win if you ask us.
While you can easily browse Express Iphone catalog of cheap iPhones, you may not know where to start. In order to help you find the right iPhone for you, we've put together a comprehensive list of the best cheap iPhones under $800.
Best cheap iPhones under $400
Best cheap iPhone: iPhone 7 / iPhone 7 Plus ($350+)
Best value iPhone: iPhone 8 / iPhone 8 Plus ($405+)
Best small iPhone: iPhone SE 2nd Generation ($475+)
Best large iPhone: iPhone XR ($459+)iPhone XR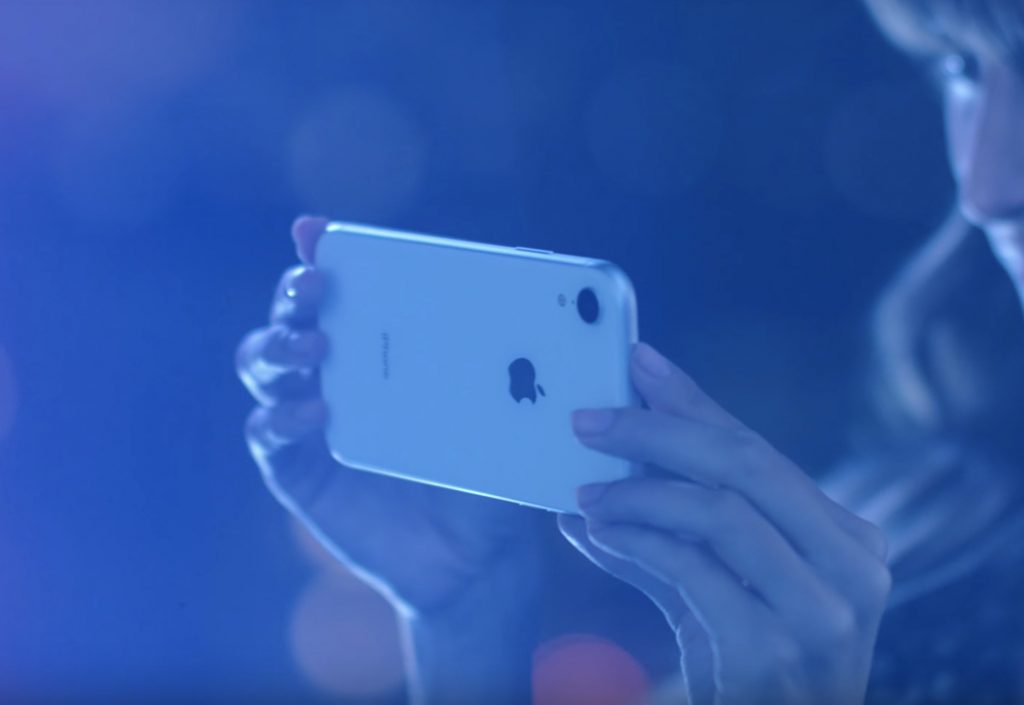 The iPhone XR was released in 2018 alongside the iPhone XS and XS Max. Billed as the more affordable model in Apple's 2018 lineup, the iPhone XR offers a solid mix of hardware and pricing, while keeping with Apple's new design language (gesture navigation and trademark notch). The iPhone XR's larger size is sure to appeal to those who find more premium models like the iPhone 11 a bit out of their price range.
Prices for the iPhone XR start at $459 on Express Iphone, that's $40 cheaper than what Apple is currently asking for the iPhone SE (2nd generation). Because of its hardware specs, features — and the fact that it's a full $440 cheaper than the iPhone 11 — the iPhone XR is easily the best cheap iPhone you can buy in the large size category.
Below you can check out some of the more noteworthy features and find out what you'll be missing from the iPhone 11 if you decide to go with the iPhone XR.
iPhone XR features
iOS 14
12MP camera with Smart HDR and Portrait mode
Wireless charging
6.1-inch True Tone display (with notch)
Face ID
Haptic touch
Long battery life with up to 16 hours video playback
IP67 water resistance
Bluetooth 5.0
White, black, blue, yellow, coral, and red color options
iPhone XR vs iPhone 11 – what's missing?
12MP ultra wide angle lens
Night mode
IP68 water resistance
1 extra hour of battery life
iPhone SE (2020)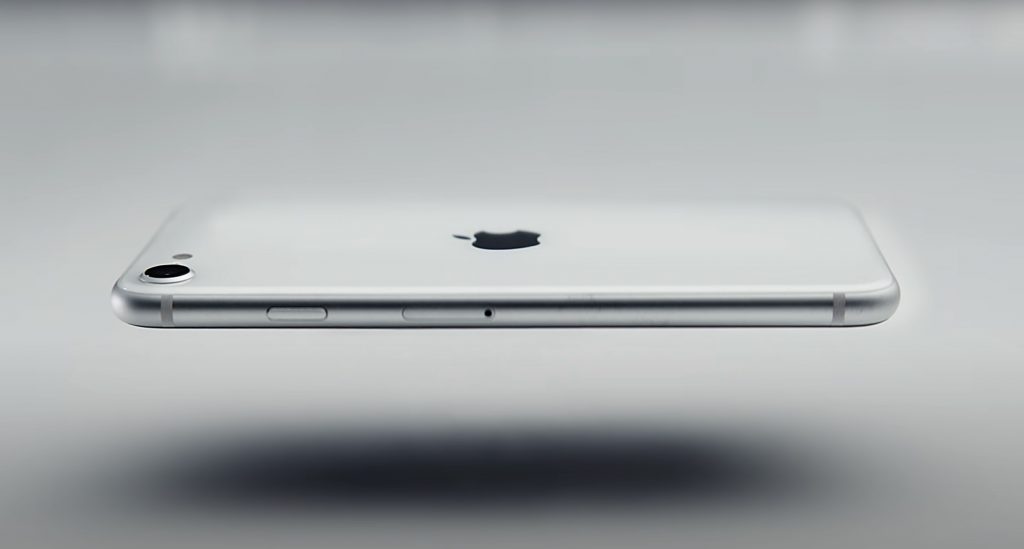 After months (or even years) of rumors, the iPhone SE (2nd generation) is the latest in Apple's affordable "SE" line to finally launch around the world. The original iPhone SE (1st generation) launched in 2016, so it's certainly been a long time coming.
The iPhone SE (2nd generation) shares a whole lot in common with the iPhone 8, featuring the same body and mostly the same hardware features like wireless charging. For 2020, the iPhone SE gains a more powerful A13 processor which brings faster data speeds (both cellular and WiFi) and improved photo capture abilities, leveraging Apple's "Smart HDR" technology for improved dynamic range. And despite only having a single lens, the SE can shoot in Portrait mode for both the rear and selfie cameras, something that was lacking on the iPhone 8.
New retail price for the iPhone SE (2nd generation) is $399 (64GB), $449 (128GB), and $549 (256GB). Despite only released this month, you can already find a handful of the new second gen models already being sold on the Express Iphone, with iPhone SE prices starting at around $475. When it comes to cheap iPhones, the second generation iPhone SE is hands down the best small iPhone you can buy for the price.
iPhone SE (2020) features
Low retail price ($400)
Apple A13 Bionic
iOS 14
3GB RAM
IP67 water resistance
1,821mAh battery
Wireless charging
Fast charging (18W)
12MP camera with Smart HDR and Portrait mode
Touch ID fingerprint sensor
Stereo speakers
64GB, 128GB, 256GB storage options
iPhone SE vs iPhone 11: what's missing?
12MP dual camera with ultra wide angle lens
Night mode
4GB RAM
3,046mAh battery (up to 17 hours video playback)
Face ID
6.1-inch display
iPhone 8 and 8 Plus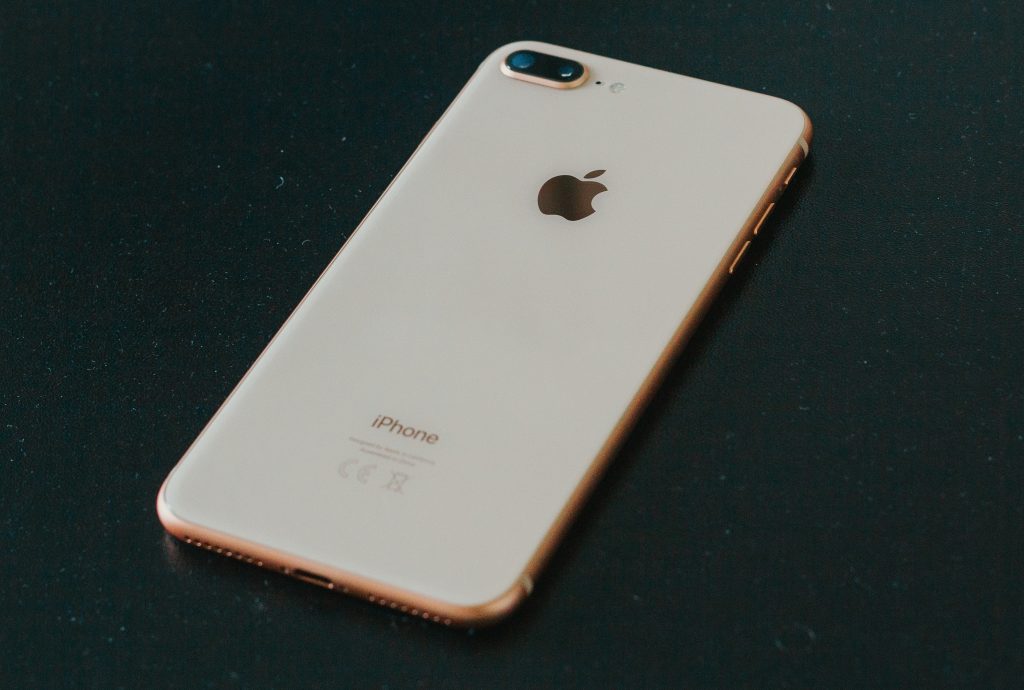 A mix between old and new, the iPhone 8 and 8 Plus are the best value iPhones you can get for the price. You get new features like wireless charging, 18W fast charging, and Portrait mode (iPhone 8 Plus-only), but in a traditional iPhone design complete with Touch ID.
With the release of the iPhone SE (2020), the iPhone 8 and 8 Plus were officially retired, but you can still find gently used models for a fraction of the price on Express Iphone. Why pay $400 for a brand new iPhone SE (2nd generation) when you can get an iPhone 8 — with almost all the same hardware and features — for almost half the price?
On Express Iphone, the price of the iPhone 8 starts at $305 while the larger iPhone 8 Plus starts at $460,. So pick up either model and tell your friends your iPhone 8 is actually a second generation iPhone SE (or heck, even an iPhone SE Plus). Your secret is safe with us. 😉
iPhone 8 features
12MP camera
Wireless charging
Fast charging (18W)
2X optical zoom (iPhone 8 Plus)
Portrait mode (iPhone 8 Plus)
IP67 water resistance
Touch ID fingerprint sensor
Stereo speakers
3D Touch
64GB, 256GB storage options
iOS 14
iPhone 8 vs iPhone SE: what's missing?
Faster A13 Bionic processor
Faster cellular and WiFi data speeds
Smart HDR
Portrait mode (both rear and selfie cameras)
Quicktake video capture
Video stabilization for 4K video
Stereo video recording
Dual SIM (nano + e-SIM)
128GB storage option
iPhone 7 and 7 Plus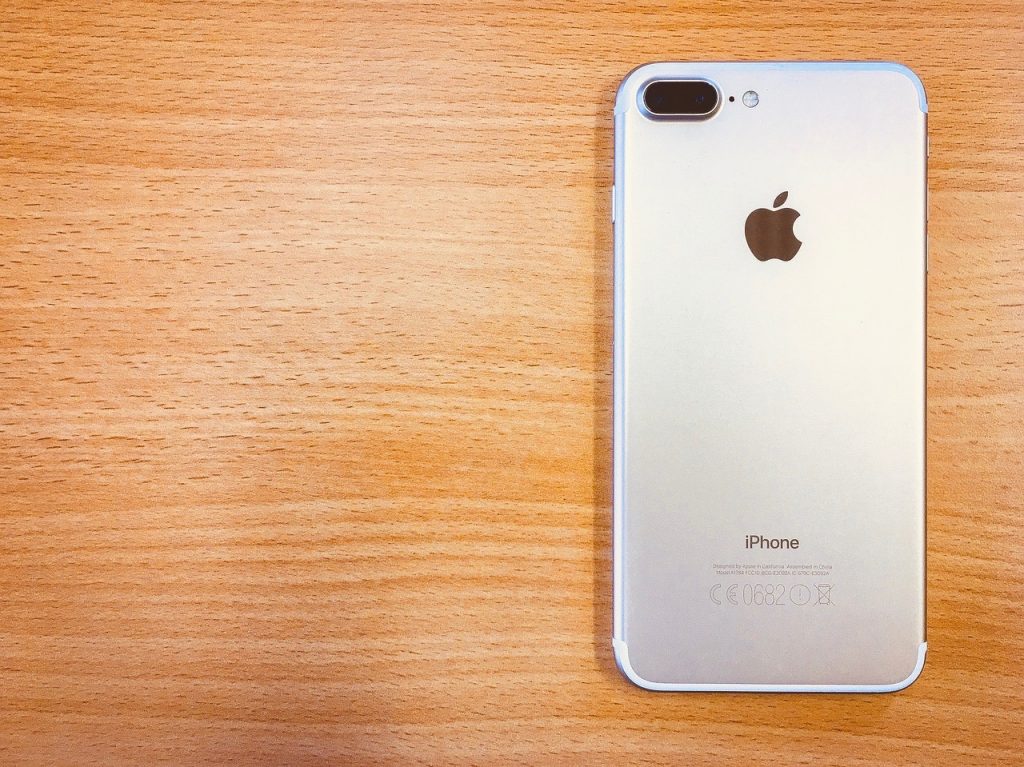 Next up, we have the iPhone 7 and iPhone 7 Plus. The phones were officially retired in 2019, with the release of the iPhone 11/11 Pro/11 Pro Max — but you can still find them at extremely discounted prices on Express Iphone.
At the time of writing, the current used price for an iPhone 7 on Express Iphone starts at $305, while the  iPhone 7 is around $348 . The best part? Used prices are dropping all of the time, so by the time you come across this post, there's a good chance that prices will be even lower.
But is the iPhone 7 and 7 Plus worth it in 2020? Here's a quick list of the most noteworthy features and why the iPhone 7 and 7 Plus are still the best budget iPhones you can buy today.
iPhone 7 / 7 Plus Features
Fast performance
Water resistant (1m)
First and only model to feature "Jet Black" color option
Lots of storage space, up to 256GB
12MP rear / 7MP front facing cameras
Optical image stabilization (OIS) on both models
2X optical zoom (7 Plus model only)
Slo-mo 1080p/120 fps, 720p/240 fps
3D Touch
Apple Pay
Stereo speakers
2nd Gen Touch ID (super fast)
2 hours more battery life than the iPhone 6S
iOS 14
iPhone 7 vs iPhone 8: what's missing?
Wireless charging
True Tone display
Portrait Lighting effects (Natural, Studio, Contour, Stage, Stage Mono)
Fast Charge
4K recording at 60fps
Slo-mo 1080p at 240 fps
Dolby Vision support and HDR10 content
BUY CHEAP IPHONE 7   BUY CHEAP IPHONE 7 PLUS
Honorable mentions…
iPhone 6S and 6S Plus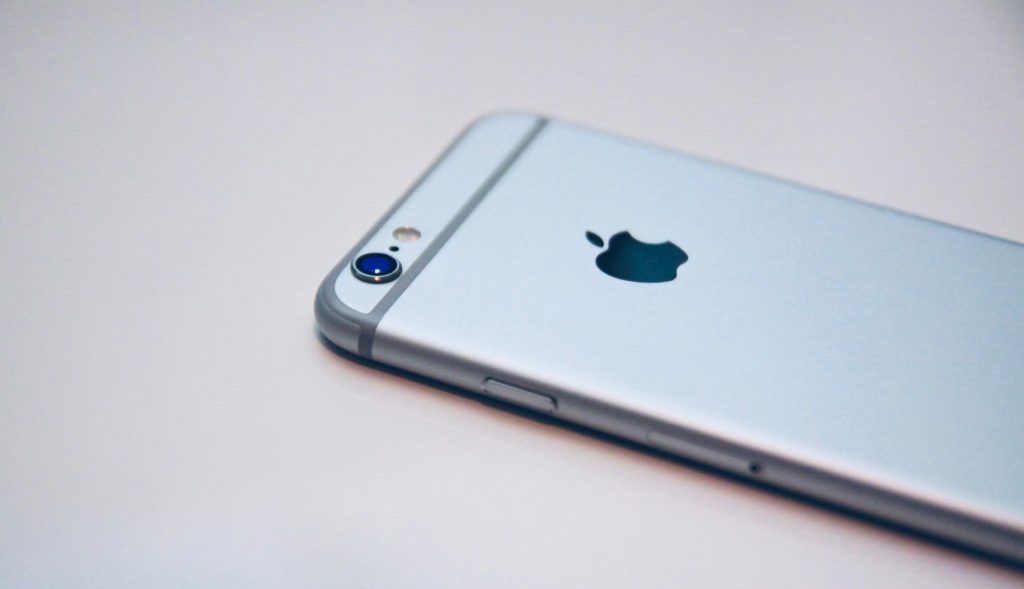 If you're looking to further drive down the cost of admission when it comes to buying an iPhone, the iPhone 6S and 6S Plus are still good budget options. For the most part, the pair still offer a great iOS experience, just without the bells and whistles of newer models. For many folks, the iPhone 6S/6S Plus will suffice and there's nothing wrong with that.
Although they've long been discontinued by Apple, the last time the iPhone 6S and 6S Plus were available from Apple they retailed at $449 and $549. It goes without saying that you can find used models on Express Iphone for significantly less, with current prices for the iPhone 6S starting at $74 and the iPhone 6S Plus at $120.
While 16GB models might be tempting, we'd strongly recommend sticking with 32GB minimum to avoid future headaches. You'd be surprised how quickly you can run out of space when downloading apps, shooting video, or snapping Live Photos. Unless you're getting a crazy good deal on a 16GB, you'll want to steer clear of this model.
iPhone 6S / 6S Plus features
3.5mm headphone jack
Apple Pay
Storage options up to 128GB (discontinued 64GB also available on Express Iphone)
3D Touch
12MP / 5MP cameras
1080p at 120 fps and 720p at 240 fps
2nd Gen Touch ID
iOS 14
iPhone 6S vs iPhone 7: what's missing?
Water resistance
Portrait mode
2X optical zoom
OIS (iPhone 6S only)
Stereo speakers
1080p front facing video (720p max)
 BUY CHEAP IPHONE 6S   BUY CHEAP IPHONE 6S PLUS
iPhone SE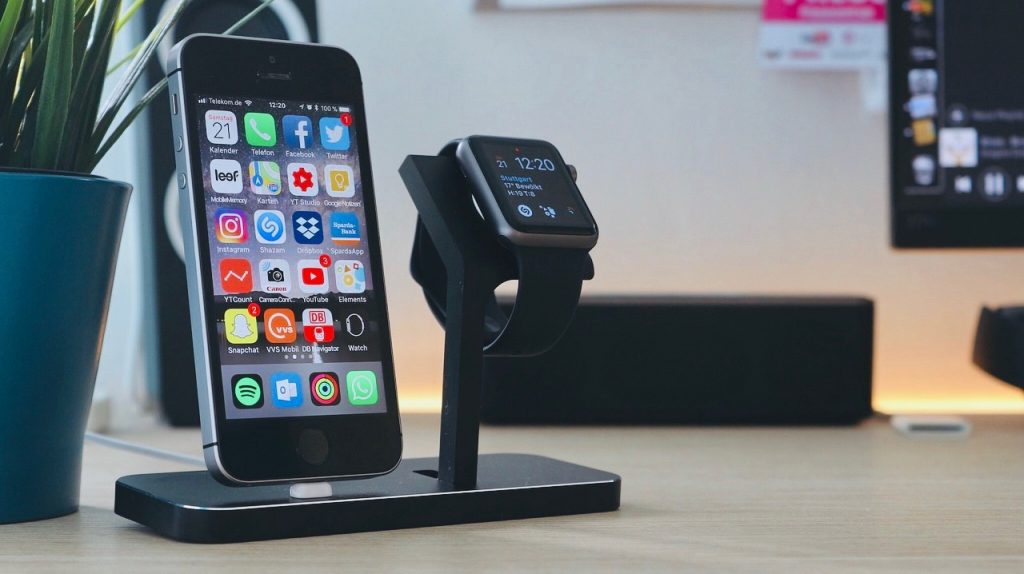 The iPhone SE is essentially just a smaller, mini version of the iPhone 6S inside the body of an iPhone 5. That means you'll find the iPhone SE featuring a similar processor, storage sizes, and camera, as the iPhone 6S, only an even more bare bones iPhone hardware.
In many cases, the iPhone SE is the best "minimalist" smartphone for folks looking to take a break from their bigger, newer, and more enticing iPhones. This doesn't mean the iPhone SE isn't a fully capable smartphone. It's running the latest iOS software and has access to all the same apps as its larger siblings (including Maps and navigation). The tiny phone can also shoot 4K video, supports tap-to-pay terminals via Apple Pay and yes, even comes equipped with a coveted 3.5mm headphone jack.
With iPhone SE prices starting at $350 on Express Iphone, you'll find the extremely low-price point of the iPhone SE easily its best feature. Whether you're looking for a spare phone, low cost replacement, or something to help you "unplug" for the weekend, check out the list below for more reasons to buy a cheap iPhone SE on Express Iphone.
iPhone SE features
Running latest Apple software (iOS 14)
iMessage
Live Photos
Apple Pay
Apple Watch, AirPods compatibility
3.5mm headphone jack
12MP 4K camera
iPhone SE vs iPhone 6S – what's missing?
Larger screen w/2.5D glass
3D Touch
Optical image stabilization (OIS)
5MP front facing camera (1.2MP max)
2nd gen Touch ID
Bigger battery
Barometer
 BUY CHEAP IPHONE SE
♻️📱💻📷🎮
If you've made it this far and still aren't sure which iPhone is right for you, you can shop all available iPhone models currently available on Express Iphone by hitting the button below. With so many cheap iPhones to choose from, you're sure to find something to fit your needs, tastes, or budget. Remember, you can always find the best deals on used iPhones by shopping the Express Iphone marketplace. So skip the Apple Store or sketchy garage sale apps and start shopping on Express Iphone today.